In today post we will Discover the ultimate online learning platform for STEM education and problem-solving skills. Brilliant.org offers self-paced interactive courses, skill assessments, and a supportive community of learners. Choose from monthly or yearly subscriptions and start building your skills today! as In today's job market, STEM (science, technology, engineering, and mathematics) education has become increasingly important. To stay competitive, many people are turning to online learning platforms to improve their skills in these areas. Brilliant.org is one such platform that provides a wide range of interactive courses and quizzes designed to improve problem-solving skills in STEM fields.
What is Brilliant.org?
Brilliant.org is a user-friendly online learning platform that covers a broad range of topics, including mathematics, physics, computer science, and more. It offers interactive quizzes, in-depth courses, and problem sets that challenge learners to apply their problem-solving skills to real-world scenarios.The courses are presented in a clean and visually appealing format, with options for self-paced learning and skill assessments to test your knowledge. With a monthly or yearly subscription, you can access a vast library of courses and join a supportive community of learners to help you achieve your learning goals
In addition to its interactive courses and skill assessments, Brilliant.org also offers a range of other features to help learners improve their problem-solving skills. These include daily challenges, which provide a fun and engaging way to practice and apply newly learned concepts, as well as a library of articles and podcasts that explore topics in science, technology, engineering, and mathematics. Brilliant.org also provides access to a supportive community of learners, where members can share insights, ask questions, and collaborate on problem-solving challenges. Whether you're a student looking to improve your grades, a professional seeking to expand your skillset, or simply someone who loves to learn, Brilliant.org offers a wealth of resources and opportunities to help you achieve your learning goals.
Features of Brilliant .org
Daily problems: Brilliant.org offers a new set of daily problems every day to keep learners engaged and motivated.
Mobile app: The platform has a mobile app that allows learners to access their courses and quizzes on the go.
Skill assessments: Brilliant.org offers skill assessments to help learners identify their strengths and weaknesses and tailor their learning experience accordingly.
Pricing Plans
Brilliant.org offers both free and paid plans. The free plan gives learners access to a limited number of courses and quizzes, while the paid plan unlocks the full range of resources and features. The pricing plans are as follows:
Monthly subscription: $24.99 per month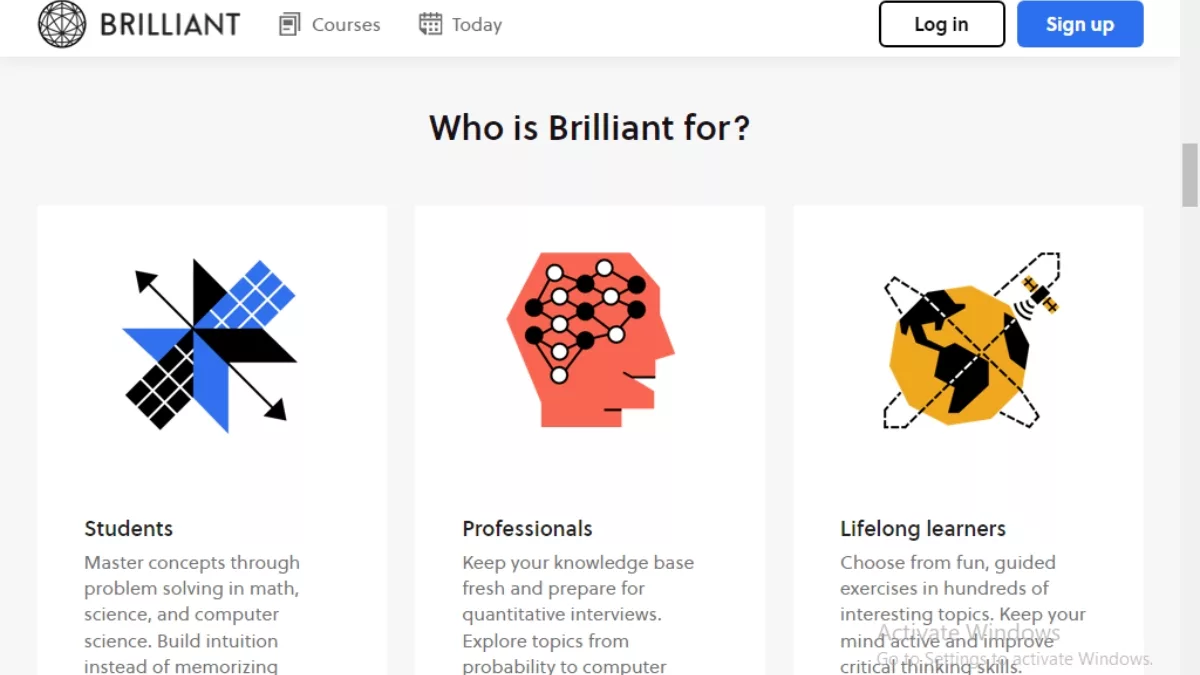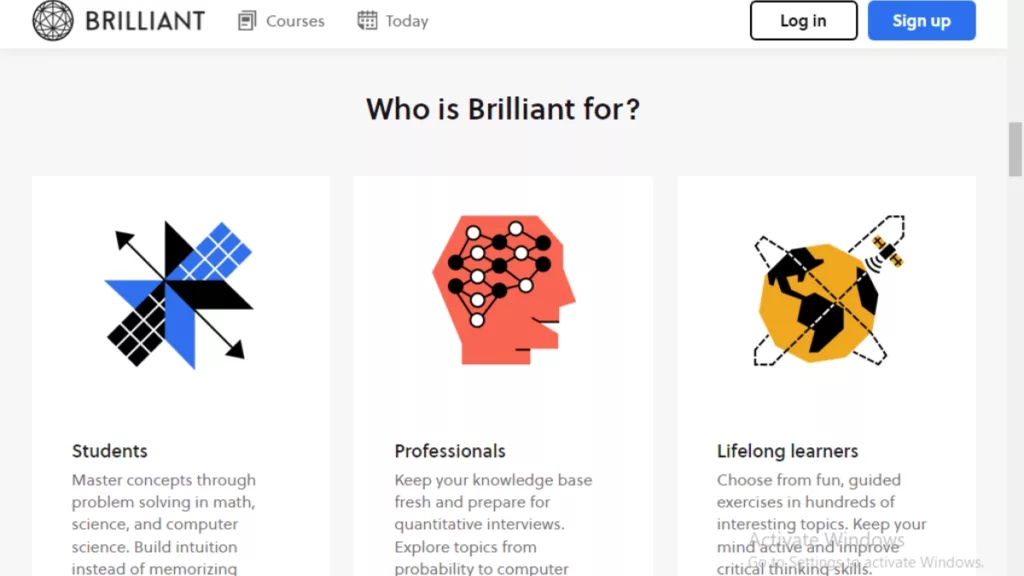 Benefits of Using Brilliant .org
Self-paced learning: Brilliant.org allows learners to progress through courses and quizzes at their own pace, ensuring they fully understand each concept before moving on to the next one.
Variety of topics: Brilliant.org covers a wide range of STEM education topics, making it easy for learners to find courses and quizzes relevant to their interests and career goals.
Sense of community: Brilliant.org provides forums and discussion groups where learners can collaborate with others from all over the world, fostering a sense of community and providing opportunities for peer-to-peer learning.
Conclusion
Brilliant. org is an excellent online learning platform for anyone looking to improve their problem-solving skills in STEM fields. With a range of interactive courses, quizzes, and problem sets, learners of all levels can find the resources they need to succeed. Whether you're a student looking to supplement your studies, a professional seeking to upskill, or simply an enthusiast looking to explore new topics, Brilliant.org has something for everyone. And with its mobile app, daily problems, and skill assessments, learners can enjoy a personalized learning experience that fits their needs and schedule.